Multimedia Historical Exhibition "Slavic Myth" | Geodesic Domes Ø20m & Ø6m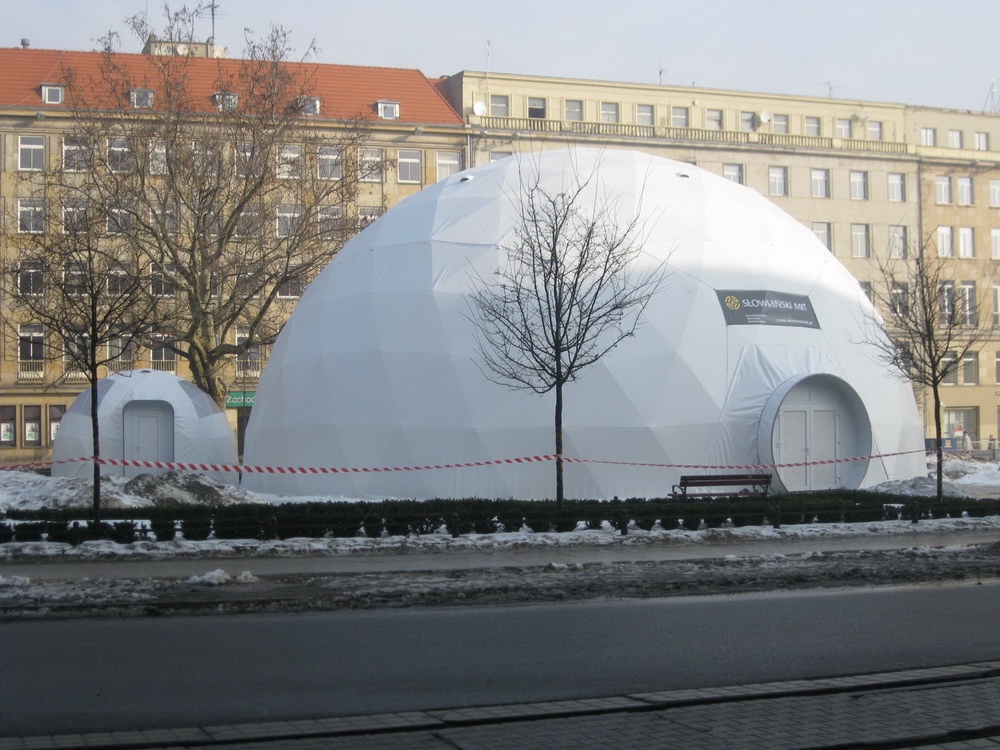 The project comprises a spectacle presented during the 14th Wolin Festival of Slavs and Vikings 2008 and an album recorded by Percival and Radbor.
Wolin is the name both of a Polish island in the Baltic Sea, just off the Polish coast, and a town on that island. Administratively the island belongs to the West Pomeranian Voivodeship. Wolin is separated from the island of Usedom (Uznam) by the Strait of Świna, and from mainland Pomerania by the Strait of Dziwna. The island has an area of 265 km2 (102 sq mi) and its highest point is Mount Grzywacz at 116 m above sea level. The number of inhabitants is 30,000.


We ship resort structures around the world for all kinds of purposes. No matter where your resort or camp is located – whether on water, rocks, desert, sand, grassy plains, tropical beach, ice field or dense rainforest – we will ensure that it is designed, built and built to be environmentally and economically sustainable, secure and durable.
Portable Domes
Our
Projects