⌀12m Dome for events 113m2 | Alauso Slenis, Lithuania
ALAUŠO SLĖNIS is the Leisure and Events Centre situated on a picturesque west shore of Lake Alaušas (~110 km away from Vilnius, ~135 km away from Kaunas). The Centre started its activities in August, 2008; it occupies a spacious area exceeding 4 ha, we can accommodate 68 guests.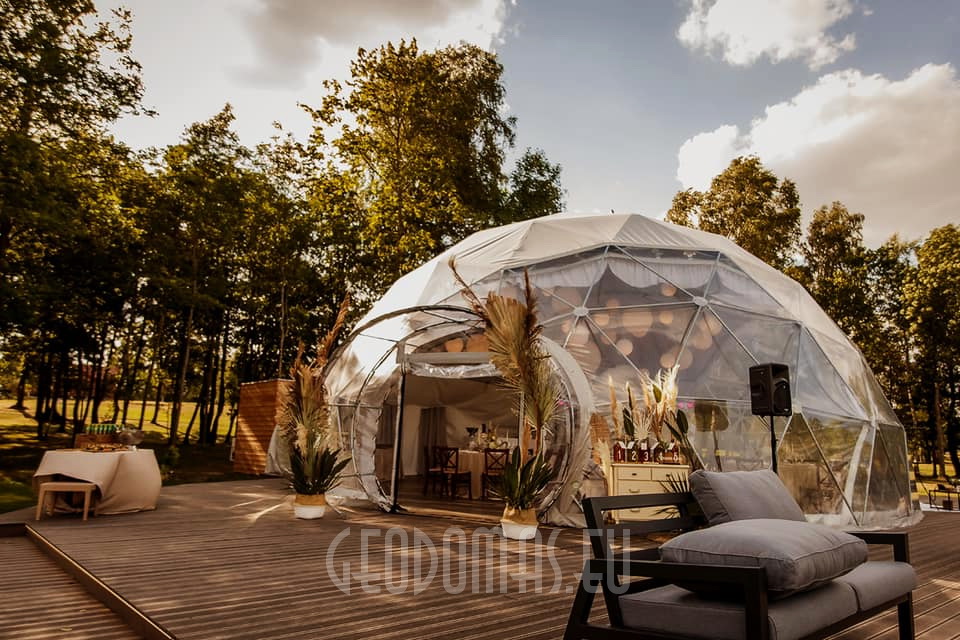 ALAUŠO SLĖNIS is a member of the Rural Tourism Association and was given the top rating – 5 storks; it offers catering, accommodation and recreation services.
Our guests live in log cabins with lakeview terraces, sitting-rooms and bedrooms have contemporary furnishing, there are mini kitchens and modern bathrooms.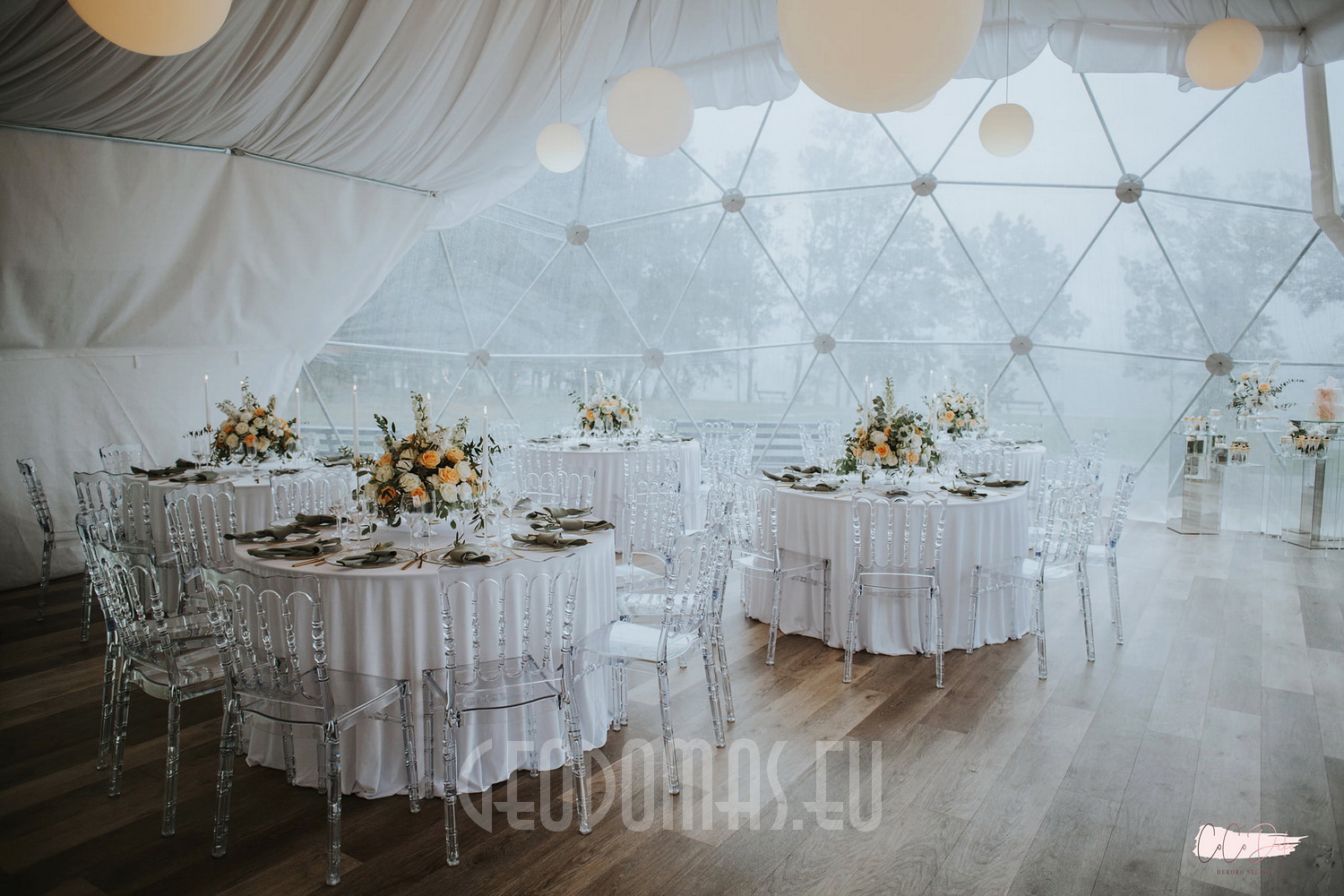 There is a large variety of leisure activities in the Centre. You can wash down your stress in the limpid Lake Alaušas lying aside, which is fishy, suitable for diving and can offer other water attractions. Moreover, there are fenced areas with red deer and fallow deer grazing in them. They like vegetables and bread. If you are lucky, they will walk up to you and take food out of your hand and you can take nice and cute pictures for your memory.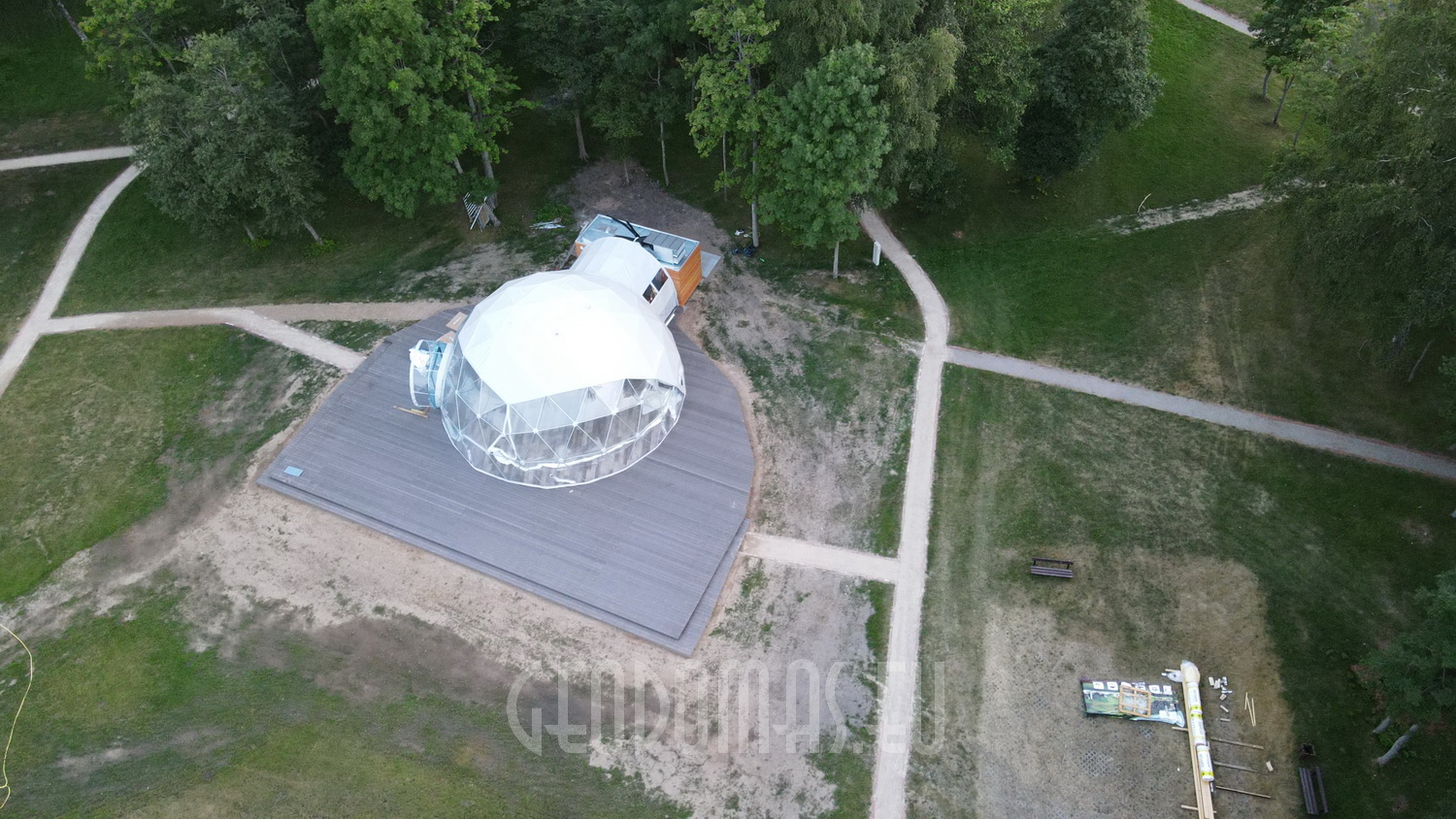 ALAUŠO SLĖNIS offers its services all year round. Book your log cabin right now!
Leisure and Events Centre ALAUŠO SLĖNIS
Pakrantės g. 53, Bikuškio kaimas, Sudeikių seniūnija, Utenos raj.
Information by phone: +370 640 42840
E-mail: centras@alausoslenis.lt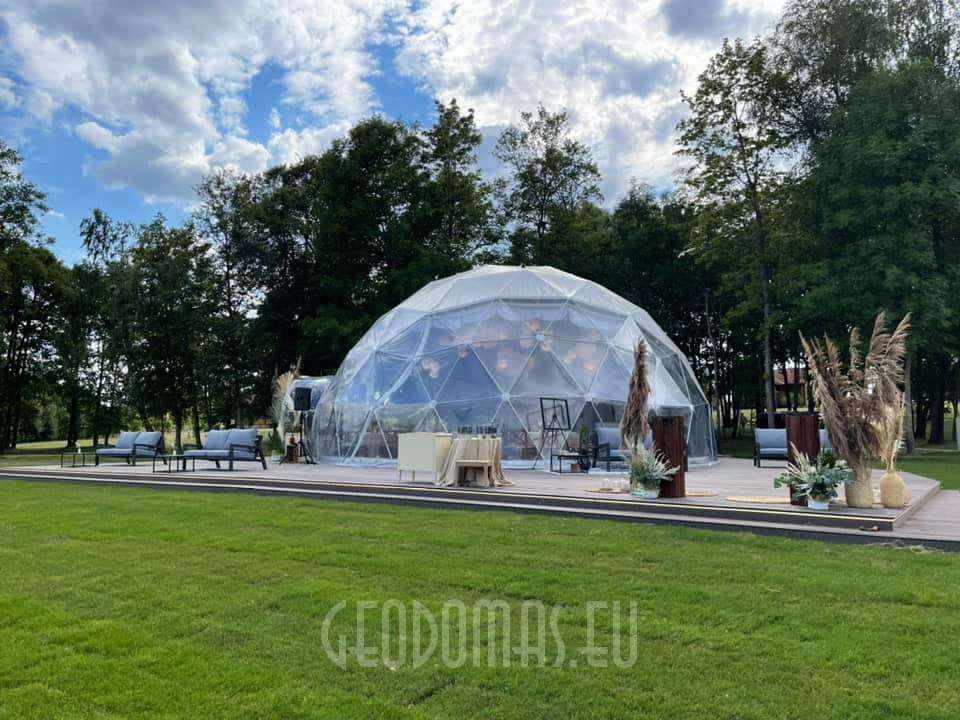 Event dome tents are the perfect alternative to all the typical event solutions such as marquees. Their unmistakable and unique shape, as well as the intricate framework of the structure, create an incredible sense of space, ensuring a distinguished venue and setting, and being an effective part of your marketing strategy.
The GEODOMAS Team will gladly answer any questions you might have and offer their creativity and experience to come up with the best solution for your project. Do not hestitate. Get in touch!

Glamping Domes
Geodesic Homes