Ø8m F4 H4m Full Glamping Dome | Palanga Life Guard Station, Lithuania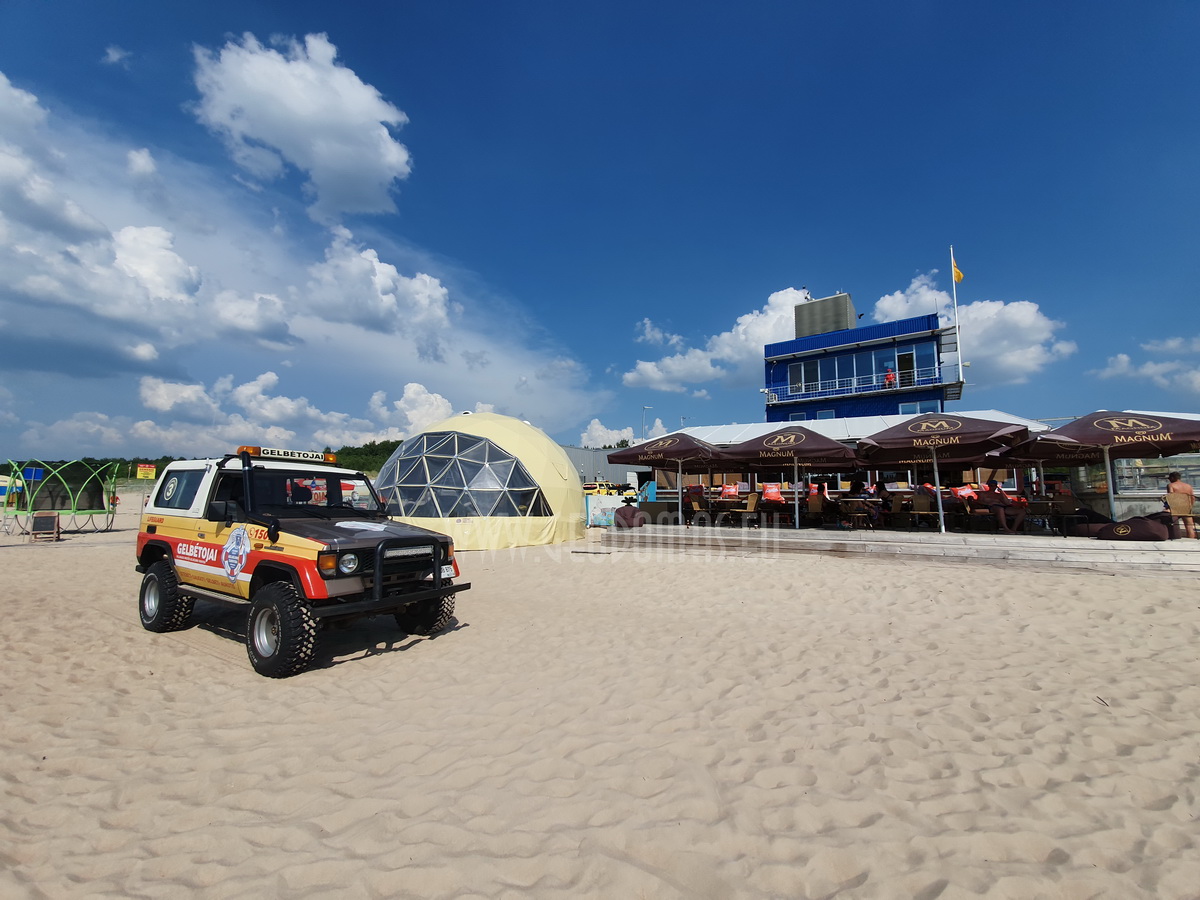 Today, on the 15th of May, at the Central rescue station of Palanga, sea rescuers begin their watch. They will be on duty 24 hours per day until the middle of August – 15th day. Summertime weather is attracting more and more holidaymakers to the sea, however most of them enjoy only sun baths and only a few of them decide to swim in the sea. However, although the busiest time for the rescuers will not begin prior to middle of May, they will shortly start taking care of the safety of holidaymakers. "We are currently implementing preparation works, take proper care and clean or premises, but the equipment is already prepared, therefore, if need arises we already can be quick to offer help. Starting today, May 15, we will officially start our rescue watch and duties, including the short rescue telephone number – 1509".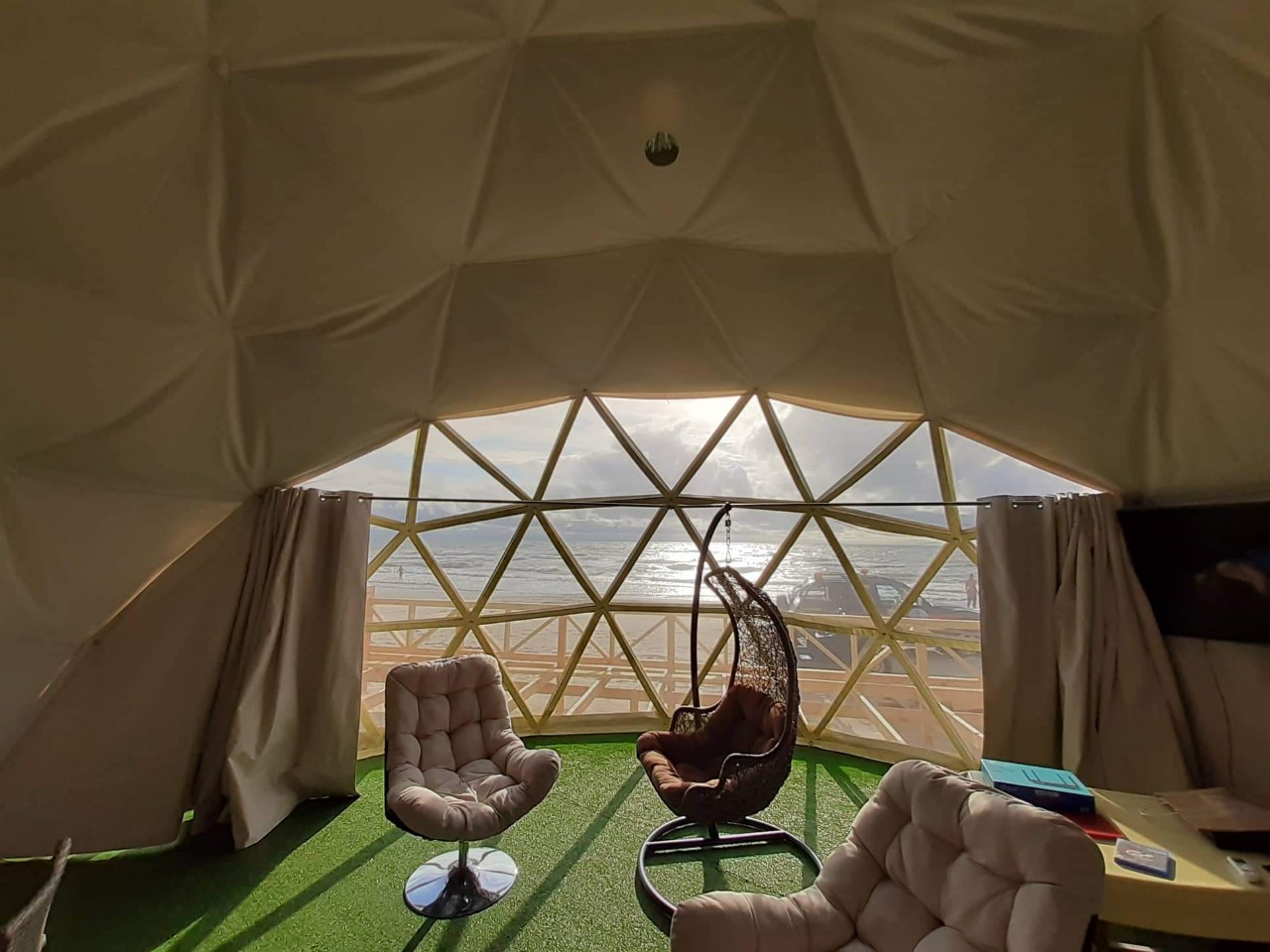 Introduction of this season, a 8 meter diameter dome of 50 m2 – VIP DOME. One can watch the sunsets through the dome window during any weather. The dome is adapted for air temperatures of -20 to +40 degree Celsius and has a THERMIC.PRO13+ thermal membrane.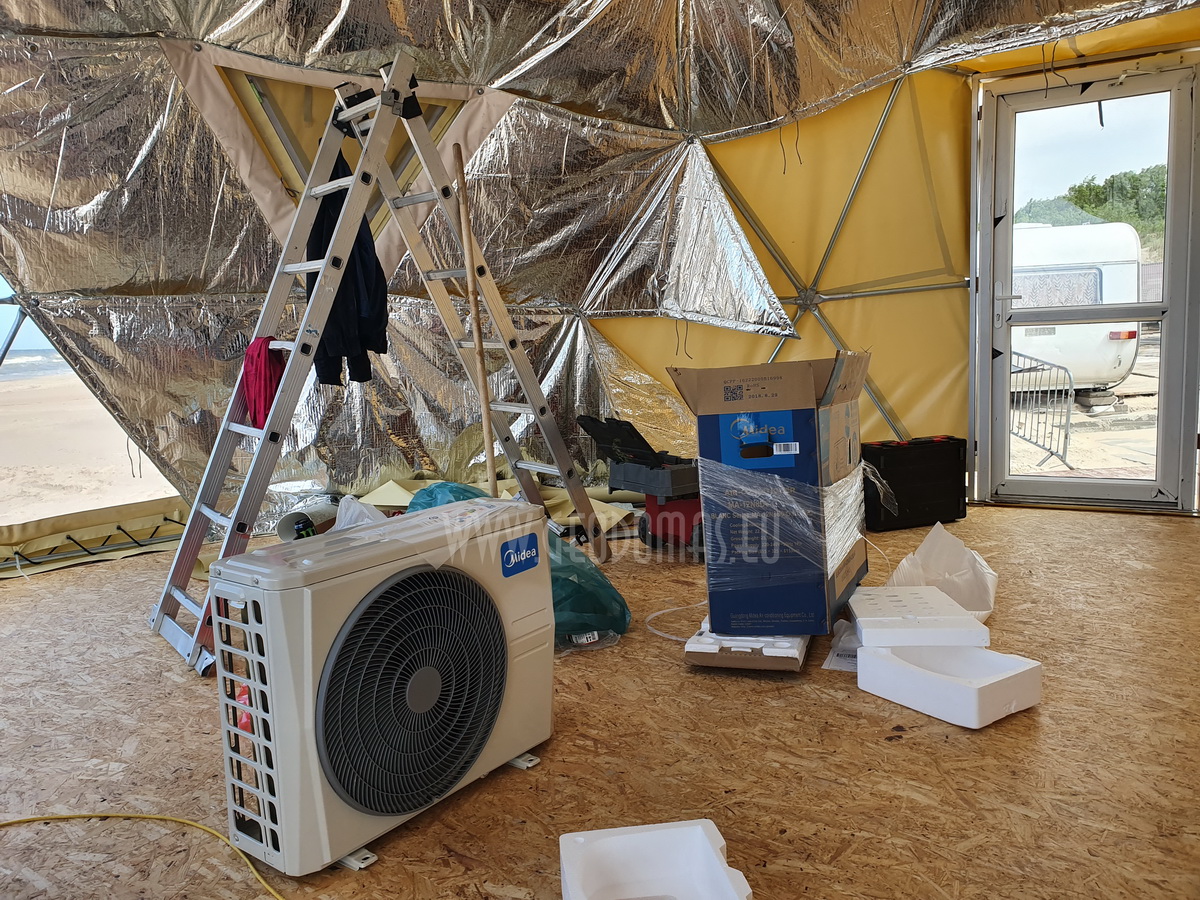 The dome is fully arranged, with an air conditioning system, TV, music system and internet, including thermal curtains.

The GEODOMAS Team will gladly answer any questions you might have and offer their creativity and experience to come up with the best solution for your project. Do not hestitate. Get in touch!
Homes For Life
Solution for Farming