Bungalow Dome 28m2 Ø6m F3 | Poland, Olsztyn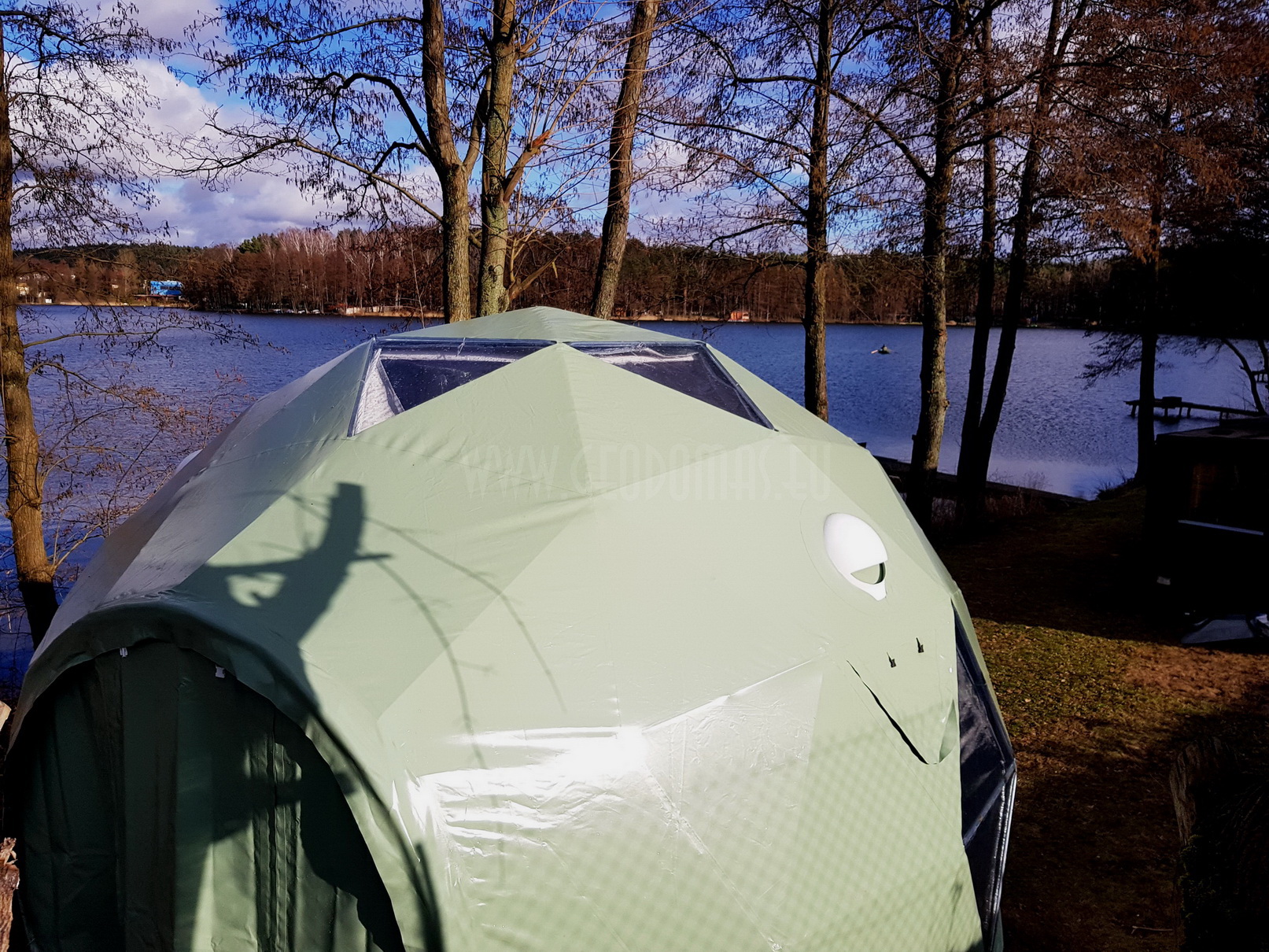 Glamping Bungalow domes are a new line of self-assembly products that revolutionize hospitality industry. Suitable for all seasons.
Aside from their natural beauty, domes also have many structural advantages. Geodesic shelters have been built around the world in varied climates and have proven to be the strongest and most efficient human shelter ever conceived.

We design, produce and construct the Bungalow Domes
Advantages:
Mobility of the structure.
– Quickly assembled temporary or stationary construction. Possibility to install in a couple of days.
– Completely protected against extreme weather and humidity.
– Withstands extreme temperature conditions -25C to +40C.
– Lightweight, reliable and multifunctional.
– Infinity of the ideas for interior and exterior design.
– Harmonizes the environment, creates a cozy and positive energy.
– We can construct and produce a bungalow of any size and floors.
For those who are looking for an alternative living environment or personal studio a mobile bungalow work studio is the best choice.
The GEODOMAS Team will gladly answer any questions you might have and offer their creativity and experience to come up with the best solution for your project. Do not hestitate. Get in touch!
Homes For Life
Solution for Farming