Zoo Safari Borysew @ Big Geodesic Domes Ø34m H12m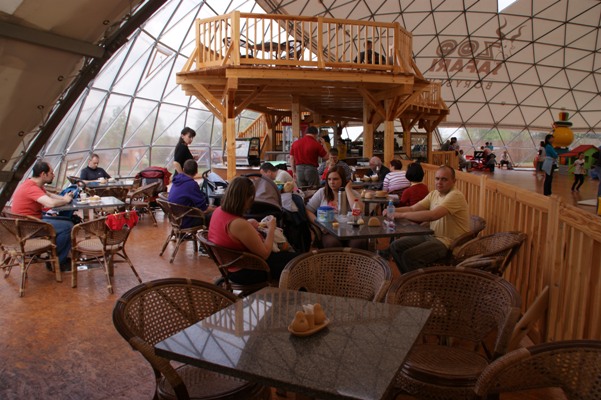 The biggest Geodesic Domes in Europe and Asia Complex, which was designed for the youngest visitors.
The largest tent, an area of ​​about 1,000 square meters is playfully with the Bar Lunch and a mezzanine, with the amount of which has panoramic views of the zoo.
Connected with this place are two more tents. One is a professionally equipped sakla education, in other toilets.
Icosahedron geometry dome pavilions – dome in Poland. Dome is covered by white PVC tarpaulin material with transparent PVC tarpaulin for panoramic windows. Three entrances are installed with O-door system.
http://zoosafari.com.pl/atrakcje/figlarnia-rozrywka-dla-dzieci
Technical support specialist :
UAB "D.BULYBENKO KONSTRUKTORIŲ GRUPĖ"
Fixed Domes
Investment Projects