Industrial Greenhouses for Growing Eco Products or Plants Manufacture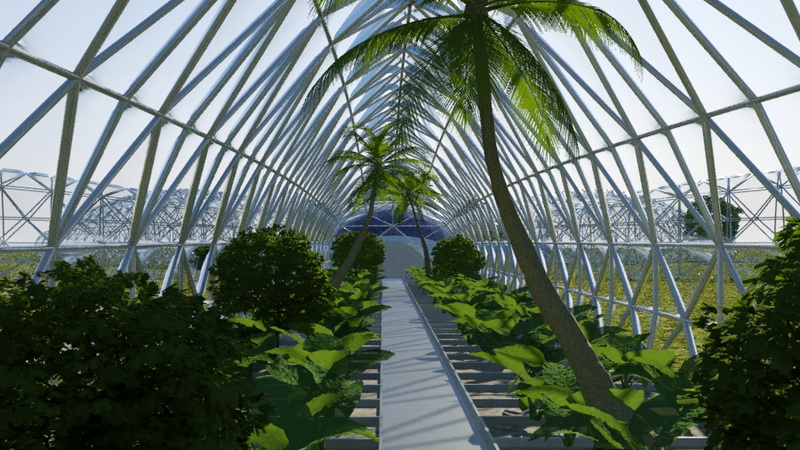 Our broad range of products use cutting edge technology in heating and cooling to plant movement and automation in our designs. Our energy efficient greenhouses will use coverings and ventilation methods to give you the most economical growing environment in the industry.
You have been told to think outside the box for better ideas and innovations and when it comes to your greenhouse design, traditional manufacturers will force you to put your ideas inside their box. At GEODOMAS we like the area outside the lines so let our in house engineering staff customize the greenhouse around your crops and growing systems.
Our experienced sales team can help you find the structure that fits your needs.
The GEODOMAS Team will gladly answer any questions you might have and offer their creativity and experience to come up with the best solution for your project. Do not hestitate. Get in touch !

Farming Solution
Building Projects