Wooden guest geodesic house 125m2 with sauna Ø12m, Širvintai , Lithuania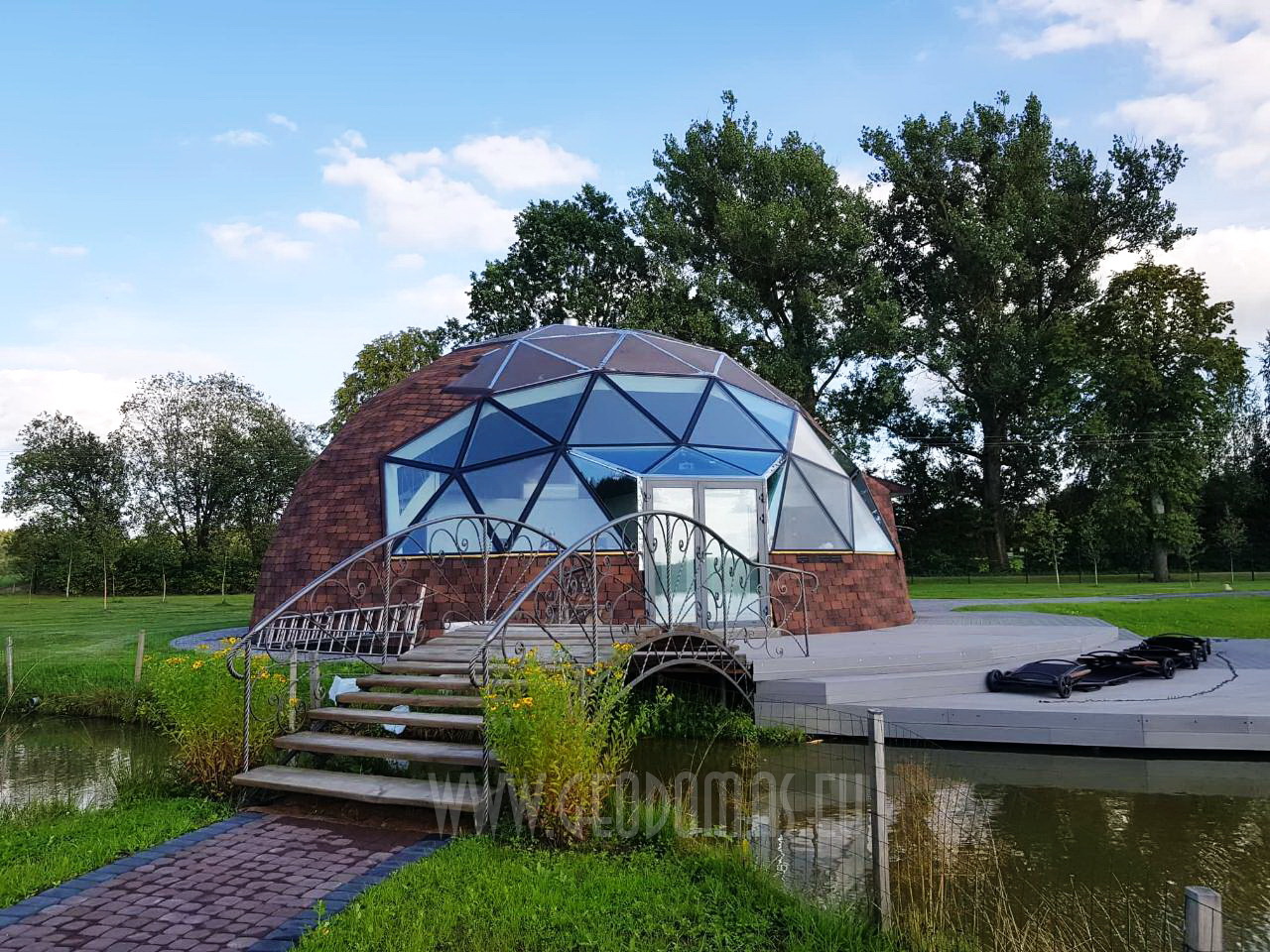 Private dining geodesic house Ø12, farmer's farmstead – for family rest.
The dome house is a nice place to relax, relax, enjoy a sauna … 8 sleeping places in the dormitory are suitable for an ideal family holiday or a celebration of friends ~ 15 people.
Building starting 2017-06 – End: 2017-09
Hall room with kitchen: 34.5m2
Corridor: 4.15m2
WC: 2.74m2
Cloakroom: 4.75m2
Shower: 6,15m2
Bathhouse: 10,44m2
Boiler: 4,93m2
Terrace: 14.90m2
Attic: 15m2
ALL USEFUL AREA: 97,56m2
TOTAL GENERAL AREA: 125m2
Project partners :
Project Architects: UAB INEKSTRA ( A + House Design, Territorial Planning, Building Permits)
Project management: UAB G GROUP PRO | www.geodome.lt
Building materials: UAB KONSTRUKTORIUS LT | http://www.bolix.lt – Everything you need for building!
Homes For Life
The GEODOMAS Team will gladly answer any questions you might have and offer their creativity and experience to come up with the best solution for your project. Do not hestitate. Get in touch!

Our Buildings
Projects