28m2 Glamping Dome Ø6m Domaine Ouréa / Eco-lodge & Spa FRANCE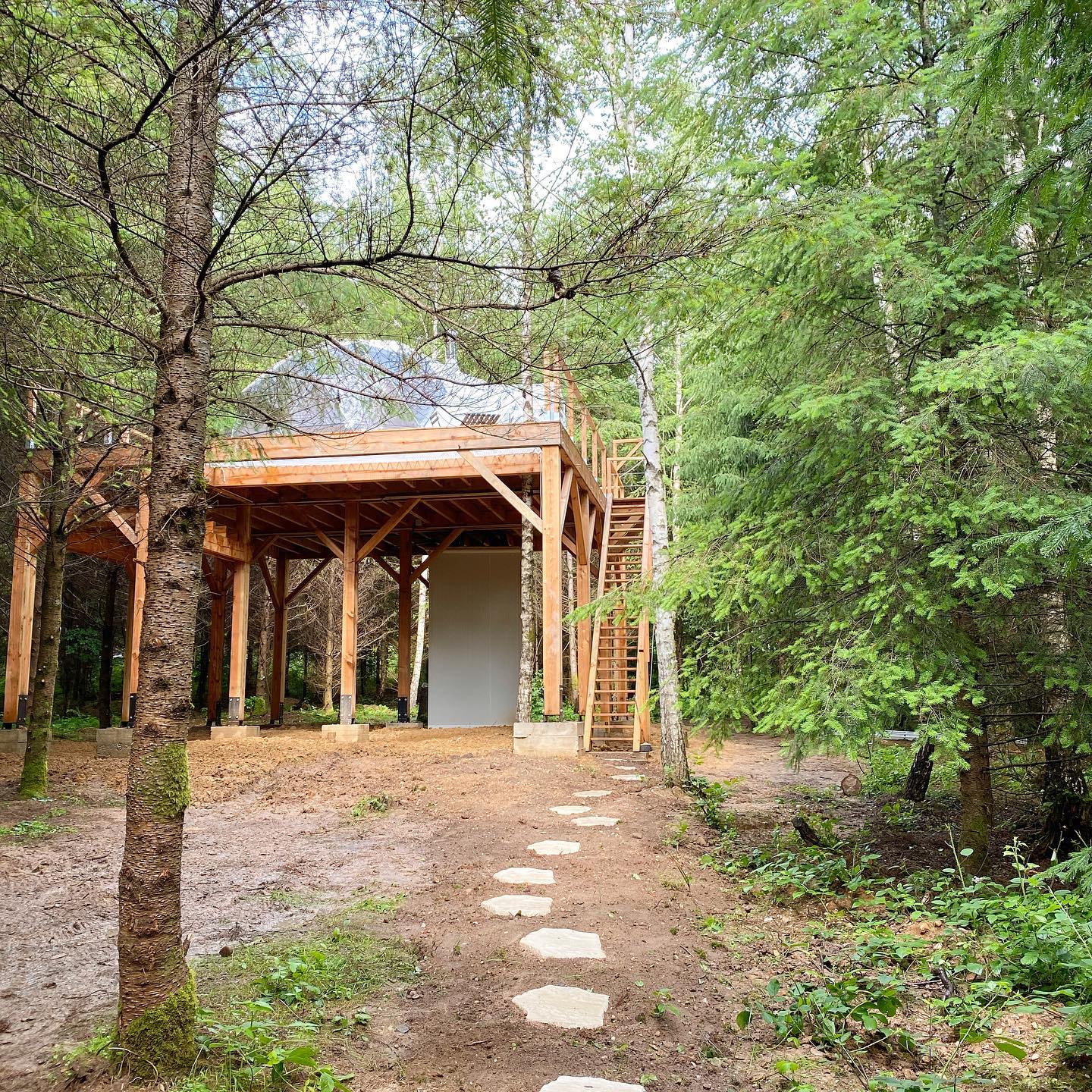 Domaine Ouréa was born out of a strong interest in nature, ecology, contemporary architecture and travel. We have done our best to combine all of these criteria and create a unique project that looks like us.
The goal being that you like it as much as we are passionate about this adventure.

Luxury and ecology
Spread over 2ha of land, our eco-lodges combine luxury and ecology for a moment of total disconnection in the heart of Vosges nature. On the theme of the 4 corners of the world, each eco-lodge represents a country, whether by its architecture or its atmosphere.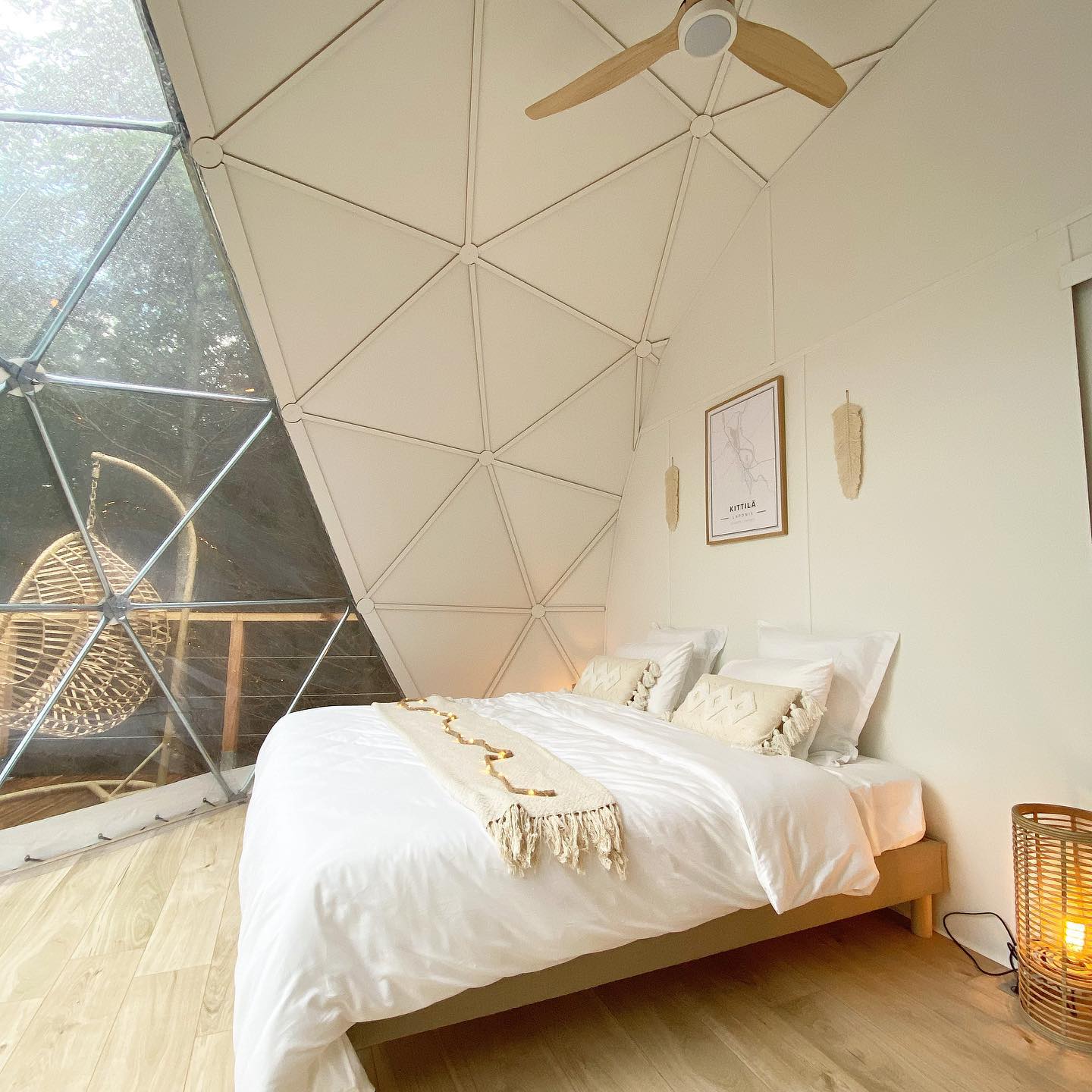 All wastewater is evacuated after use in phyto-purification ponds. Thus, this water is filtered naturally by plants in ponds before being again reintroduced into the streams bordering the land. With this system we can provide you with real sanitary facilities and spas without causing waste of water. Plus, no energy is needed to do the processing, natural flow and nature takes care of everything.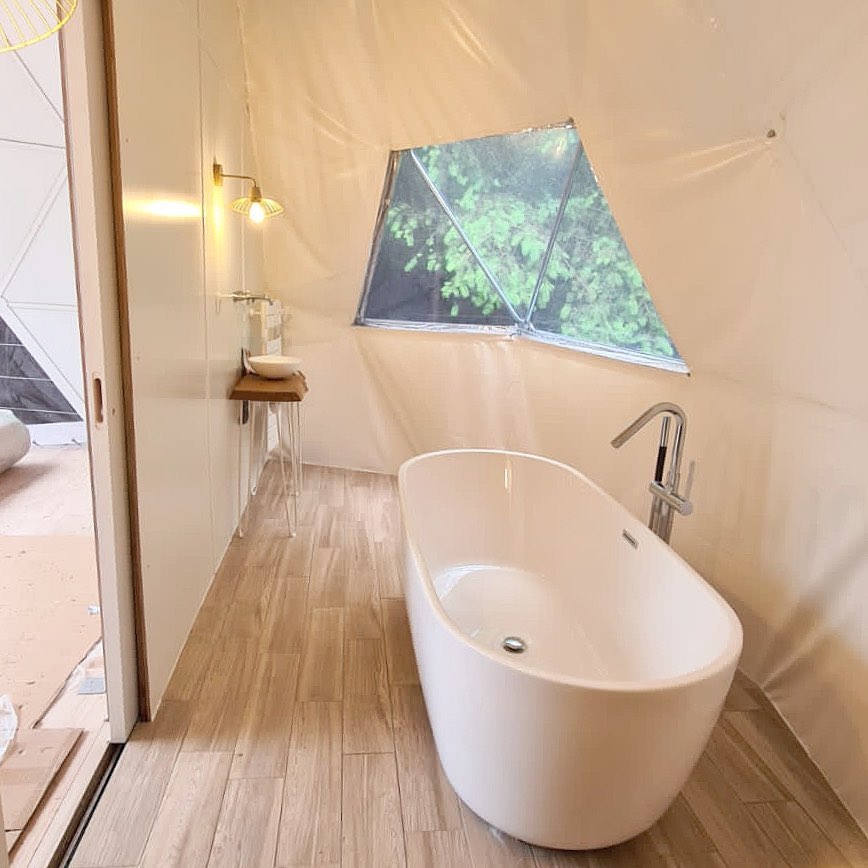 The GEODOMAS Team will gladly answer any questions you might have and offer their creativity and experience to come up with the best solution for your project. Do not hestitate. Get in touch!

Public Use Domes
Investment Opportunities