75m2 Family Geodesic House Ø8m Height 5,8m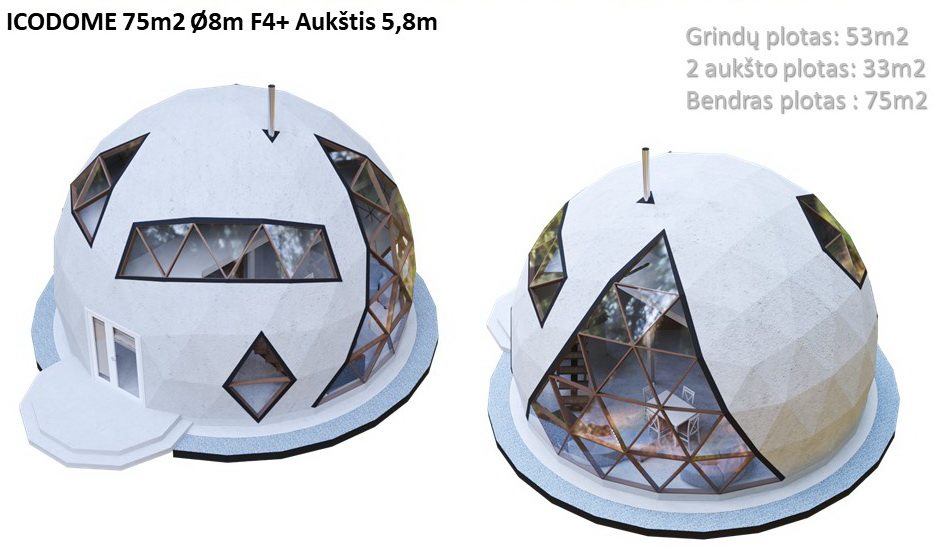 Domes use 30% less surface area to enclose the same amount of volume as a box type structure. This means there is less area for heat to escape or outside air to penetrate. In addition, the spherical shape of a geodesic dome provides for natural and efficient interior air circulation. The natural aerodynamics of the dome means that cold air blows around the home instead of hitting a flat wall and penetrating to the inside.
We develop architectural and design projects, residential buildings, based on the geodesic dome, as well as manufacturer of allrequired elements.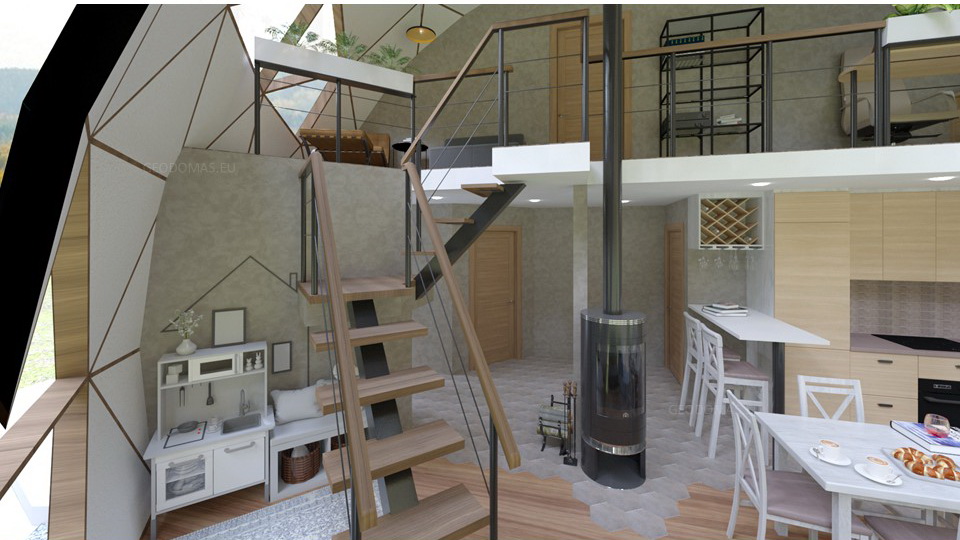 A geodesic dome is a sphere-like structure composed of a complex network of triangles. The triangles create a self-bracing framework that gives structural strength while using a minimum of material. The term geodesic is from Latin, meaning earth dividing. A geodesic line is the shortest distance between any two points on a sphere.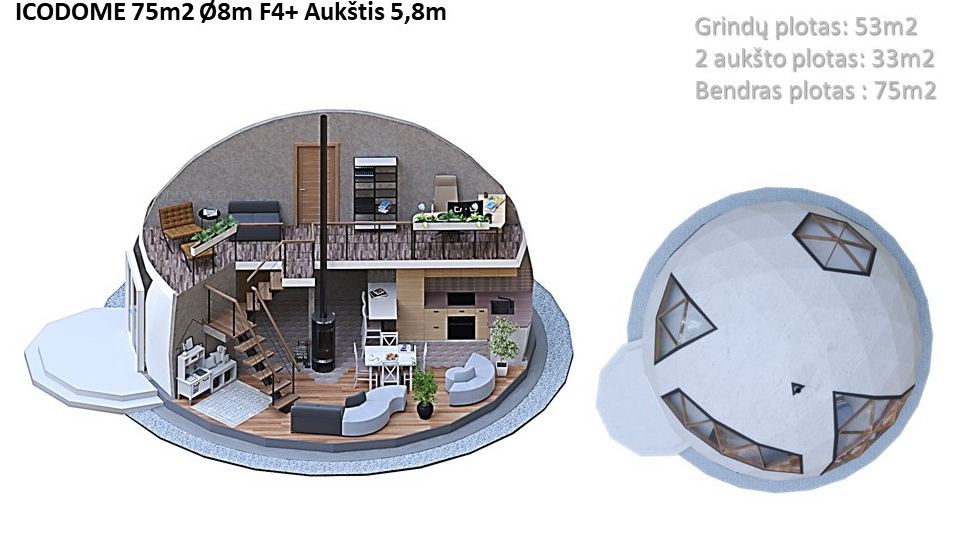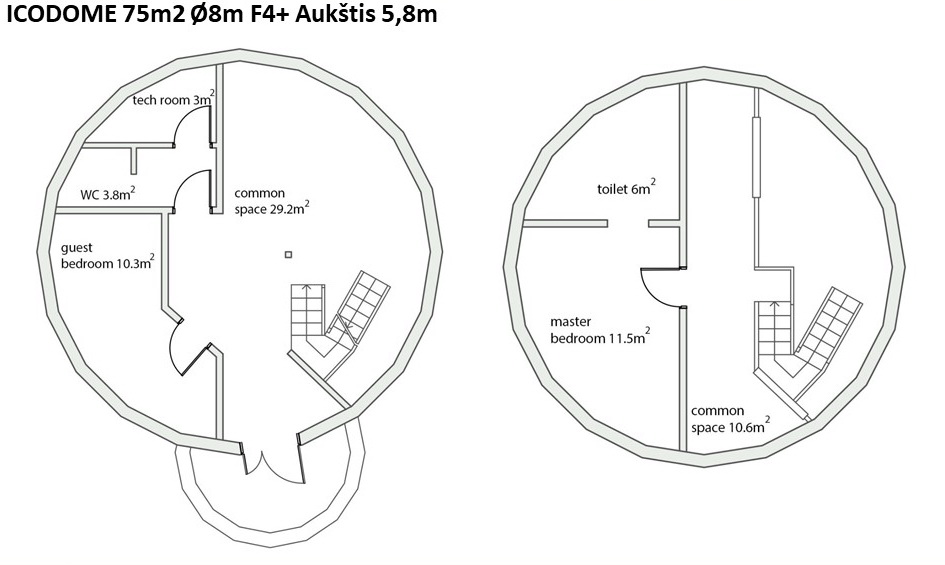 We specialize in manufacture dome that will be a healthy living environment for you and your family a totally new experience in living – a spacious, open, airy environment the ultimate energy penny pincher.
– Wood paneled interiors.
– Rejuvenating.
– Surprising.
– Humanly elegant.
– Provocative.
– Breath-taking.
– Best housing value around.
– Superior engineering for ventilation, condensation, wintertime warmth, summertime cooling, energy savings and air circulation.
– The most resource efficient dome building system creating the most amount of space with the least amount of materials.
The GEODOMAS Team will gladly answer any questions you might have and offer their creativity and experience to come up with the best solution for your project. Do not hestitate. Get in touch!

Fixed Domes
Homes For Live